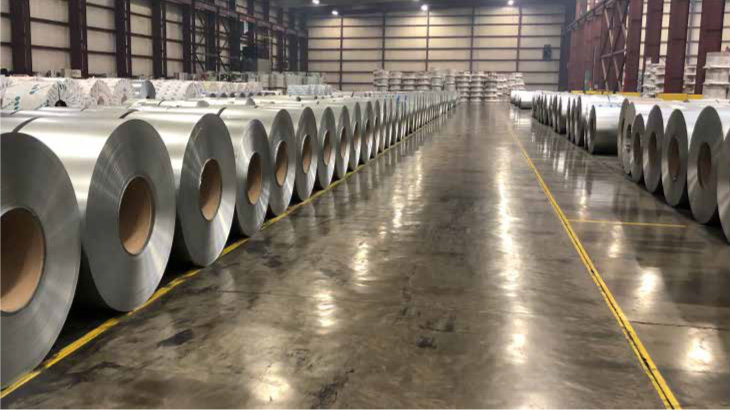 Creating Opportunity
Customer satisfaction surveys, market analytics and emails drive sales for coil coater
Jeff Williams would rather spend his time attacking problems instead of finding the problems. As director for EDCOAT, Williams has a lot on his plate. He has responsibility for every aspect of the coil coating and metal painting business, based in New Carlisle, IN. That's one reason why he appreciates the work that Winsby does. It saves him time and customers. The analytics reports that Winsby compiles put problems front and center, so he can address them. "We never had some of the analytics that they provide for us," said Williams. "Customers would drop off, and before we might not have noticed a problem before it was too late."
Analytics Reports Identify Possible Problems
EDCOAT doesn't even have a sales staff, other than Williams. With a small industry and the players relatively known among buyers, customer service reps handle the day-to-day processing of jobs. Each month Winsby analyzes information from invoices to identify accounts where business is declining and those that are growing. The reports give Williams an early warning signal of possible problems with delays in customers' ordering schedule.
EDCOAT is small relative to competitors, and the company prides itself on excellent customer service and quality. "We are very easy to do business with," said Williams. "We develop that long term relationship. We have customers we are painting for today that we have been painting for since 1998 when we began operations."
Customer Satisfaction Scores Spur Immediate Action
Customer satisfaction surveys are another valuable tool for the company. Over the course of the year Winsby interviews about 70 percent of customers to determine their level of satisfaction. "With a Winsby score of 9 or 10 we expect our business to grow. If we score a 7 or 8, our business will likely stay the same. If we score under 7, we will lose business," noted Williams. Information is delivered quickly for negative scores, so he can turn a situation around before it's too late.
Regular Email Contact Has Helped Increase Revenues
"The ordering process is so efficient, we felt like we weren't having routine contact with customers," explained Williams. With Winsby's help the company developed an email to keep their name in front of customers and help nurture customer relationships. "Then, when an opportunity presents itself, we can take advantage of it."
Williams believes that's exactly what happened with one of its customers. When a plant shutdown required a new coater, they went from the bottom 10 to a Top 5 customer for EDCOAT. "Keeping our name in front of customers is key. And once they try us, we keep that business when they learn how easy we are to do business with."
Effective Marketing Works
According to Williams, EDCOAT could never justify a full time marketing position. But he's learned that it doesn't mean you can't have an effective marketing program. Company revenues are up 40% in 2015. "Our program delivers a lot of bank for the buck," added Williams.
"I told Winsby I didn't want anything big and fancy, and they customized a program for us," said Williams. "I know that I am getting a marketing campaign that works. Our name stays in front of customers and non-customers, and it doesn't take a lot of my time." With effective marketing, opportunities present themselves.