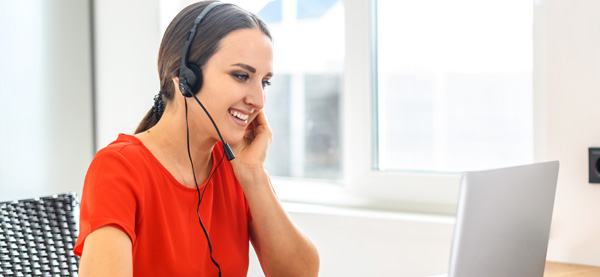 Lead Generation Companies
In any business, lead generation is the key to increasing sales and profitability. However, acquiring new customers for your B2B company is sometimes a real challenge. Globalization and digitalization have made competition increasingly fierce, no matter what industry you're in.
If you want to implement effective strategies to generate leads, it is wise to rely on the services of a B2B lead generation agency. We've put together this blog post so you can see what a B2B lead generation company is, and what an effective one can do for your business.
What can a B2B lead generation agency do for your business?
The goal of lead generation is to provide you with a consistent flow of qualified leads. For B2B businesses, that means generating companies genuinely interested in your products or services that have a high likelihood of purchasing. After a thorough analysis of your current customer base and your potential market, a lead generation company will provide you with a set of strategies focused on obtaining new customers.
Specialized lead generators will guide you and indicate the best way for you to sell more, generate quality contacts, increase conversions, and close new business. They will also provide you with data and information that will allow you to detect new business opportunities for your company.
Take you from lead to customer
Top notch B2B lead generation agencies do more than just give you a list of names. They qualify the leads, ensure you are speaking with the decision maker at the company you're targeting, and tell you exactly what the lead is looking to purchase. They will also suggest different tactics that allow you to refine your marketing strategies once you have obtained the target company's information. These tactics will help you turn a lead into a customer, even if they are not quite ready to purchase now.
Expand your marketing channels
One of the main factors that affects your company's number and quality of leads is the types of strategies you use to obtain them. Quality B2B lead generation companies will provide you with options that maximize results according to your specific type of business and industry. These are some of the common strategies that they can help you develop
Email marketing
Email list verification through calling
Professional social media campaigns
Newsletters
Webinars
Attending events and tradeshows
Improving sales and lead conversion strategies
The support of a specialized lead generation company will allow you to evaluate the different campaigns and strategies you are implementing to obtain your prospects. With their help, you will be able to determine what is working to enhance it and what is not working, so that you can correct or dismiss it without sinking more wasted resources into it. Having a third party with a fresh set of eyes look at your strategies will help streamline them and make them more effective.
Count on the Experts
If you want to boost your business by generating more leads, you're in the right place. For over 15 years, Winsby Inc. has supported various companies in their growth, and we are ready to help your business grow.
Contact Winsby Today!