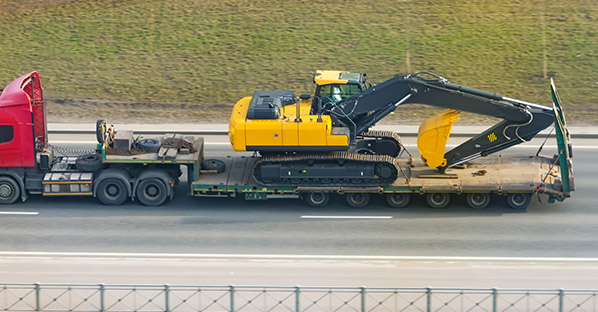 Which Lead Sources Should Equipment Dealers Focus on?
Like any business, equipment dealers need a steady stream of new leads and prospects to turn into paying customers. Without new customers coming in, your company will stagnate and your business won't be successful. The hard part is finding good, productive lead sources that consistently generate new leads when you need them.
In this post, we cover the best lead sources for equipment dealers, and where your sales reps should be focusing their efforts.
Top lead sources for equipment dealers
If your sales reps need old or new leads to call, then the sources below are some great options that are worth their time.
Customers from different parts of the business – Equipment dealers have multiple departments that are almost like different businesses. The good part about that though, is that a customer can come in for a part, and then they become a potential customer for the service or equipment sides of your dealership. Sales reps should use customers of different parts of your business as lead sources for other parts.
Email open reports – Email open reports are excellent lead sources for equipment dealers. And if you aren't sending emails, then you really should start. Aside from encouraging your leads and prospects to purchase from you, their level of engagement with the email can give important insights to your sales reps. They can reach out to recipients who have opened and clicked the email and even know if they are interested in parts or service or a new piece of equipment depending on which section of the email they clicked on.
Last purchase reports – One of the best lead sources for equipment dealers is a purchase report. Your current or past customers are also a great source for new leads. Your sales reps should look at last purchase reports and call anyone who hasn't purchased in an average time period for your industry.
Website form fills – One of the most common ways to identify website visitors easily is with a form fill. Once you get the lead's information, your sales reps can then reach out to them, answer any questions they asked in the form fill, and ask if all of their equipment needs are being fulfilled. Inbound lead sources like form fills are excellent for new leads, because the person is actively giving you their contact info and wants to talk to you.
Customer satisfaction surveys - The last lead source for equipment dealers that we're going to mention is customer satisfaction survey results. Your sales reps should reach out to anyone who gives a negative review, so that they can offer a solution to the issue and turn an unhappy customer into a far more loyal one.
New leads are crucial for equipment dealers
New leads are the lifeblood of your business, and productive lead sources are how you bring them in. If you need help building a successful funnel and consistently bringing in new business, then we can help at Winsby.
Start Generating New Leads Today!