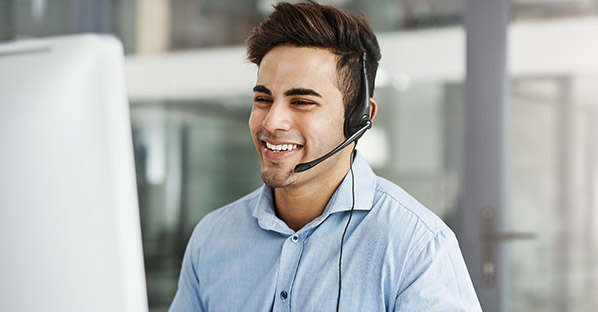 Why Market Research Services Are Crucial for Your Business
Market research helps you understand what messaging will resonate most with your customers and prospects. Using the message that communicates what your customers think is most important about your product or service ensures that they will pay attention to the message. Without effective market research services, you might be using a message that is no longer effective!
B2B market research will confirm what is most important to customers when they consider purchasing your products and services. With correctly phrased questions, you'll know also know the two or three attributes that make up the less important considerations when deciding to purchase. These answers will guide you clearly toward increases in your revenues.
In this post we'll go over how market research services can boost your sales, how to conduct research the right way, and why research is critical for your operation.
See what's most important to your target market
The primary way that B2B market research helps your company is by giving you insights to what your customers care about most. Businesses almost always deliver exactly what their customers are looking for, but they aren't always including those selling points in their marketing and sales materials.
Market research services can change that. When you understand the top three most important attributes or pieces of your product and service from the customer's perspective, you can begin highlighting them in all of your messaging. When potential customers come to your website or read an email you sent, they will see that you offer what they care about most.
Understand which metrics are critical to your customers
Market research services also help you change and refine your processes to meet the expectations of your customers. You can learn what type of payment terms they are accustomed to, how fast they'd like turnaround times for quotes, follow up calls, deliveries, and appointments, if they expect a return policy, what level of after sales support they want, and much more. Once you understand these expectations, you can bring your operation in line with them, creating a seamless experience for the customer.
Know what type of offers work best
B2B market research will allow you to find out which kinds of communication methods your customers and prospects are most likely to respond to. Do they like emails? Sales visits? Postcards? Ads on social media? Once you know, you can start using your marketing dollars much more effectively. Market research services can also let you know what types of offers will lead to the largest number of sales. That way, you don't need to waste time and money development programs, specials, or discounts that don't actually entice anyone to purchase.
Learn how you match up to your competitors
B2B market research services will show you how you rank in the industry compared to your competitors. Who's the top company? Who's in the middle? Who is last? Where do you match up? The benefit of knowing this information is that your sales people can then start calling customers of businesses that are near the bottom of the pack.
Use a professional for market research services
A B2B market research agency will make it easy for you to gain the valuable information that you need. For example, at Winsby we have a team of researchers who conduct surveys over the phone. With phone surveys, compared to email surveys, our team can make sure the answers are thoughtful and relevant, ensuring full, accurate results and a larger number of completed surveys.
A B2B market research agency like Winsby will also craft a highly effective script designed and tested to reveal what's most important to your customers and why they are purchasing your products and services. Our script ensures that you receive information you can actually put to use.
If you'd like to better understand your market and customers to improve sales, then contact Winsby about our market research services today!
Start Understanding Your Market Better