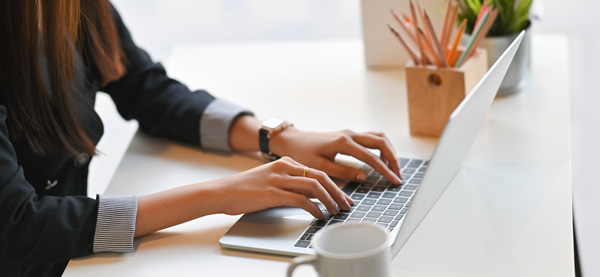 How to Get Backlinks for Your Website
Backlinks are external links that are used to link a page on one website to another. For example, these words link to Facebook, so they now have a backlink from us. Backlinks are also known as "inbound links" because they provide a way for people to reach your site from another site. Building inbound links is a critical piece of a successful SEO strategy for your website.
Why you need inbound links
Backlinks are an essential component of search engine optimization ("SEO") and are widely cited as the primary ranking factor used by search engines like Google.
Consider inbound links to your website as virtual votes of confidence. If other sites think that a page on your website is good enough to link to, your website probably is a good resource or offers something valuable—or at least, that is what search engines will think.
The more external links your site has, the more trustworthy it is in the eyes of search engines and the more likely it is to rank for relevant search queries. And the higher your site ranks on search results, the more people will notice your business and become potential customers.
How to build quality external links
It takes time and effort to build quality website backlinks, but it is well worth it in the end. Check out these tips on how to build inbound links from high-traffic and high-authority pages:
1. Create linkable content
Creating linkable content is one of the best ways to increase the number of high-quality backlinks to your website.
Of course, some types of content are more likely to be linked to than others—keyword research can help you determine which topics to focus on. However, in the end, any content you create must be easy to digest, unique, and engaging.
Infographics, case studies, original research, and expert opinions are all examples of great linkable content.
2. Scout for broken links
Broken link building is another great way to increase the number of quality backlinks to your website. This strategy can be implemented in three simple steps:
Look for authority sites in your niche that have dead links.
Create relevant content for this broken link—or if you already have any, use it.
Reach out to the website, inform them of the broken links, and suggest replacing them with your working link.
3. Build relationships
Building relationships with other people in your niche is another great approach to get quality backlinks. Other website owners in your niche are more likely to link to your content if you have a positive relationship with them. The idea is to establish a genuine, long-term relationship where you can offer—and hopefully receive—value. This is a longer term method that may take some time to implement, but it can pave the way for future success.
4. Guest post on reputable websites
Guest posting entails writing a related and supporting post for someone else's blog or website. Many authoritative websites and blogs accept guest articles, and they usually allow backlinks to your content as long as it is relevant—nonetheless, you should always ask. Again, the key to getting your guest posts approved is to create quality content that is packed with value rather than just for the sake of getting a backlink.
The last word
Are you having a hard time with your SEO backlinks strategy and need someone else to look at it? The team at Winsby can help. We will help you get back on track and build high quality backlinks.
Call us at (312) 870-5656 or contact us online to learn more about what our SEO services can do for your business.
Contact Winsby Today!