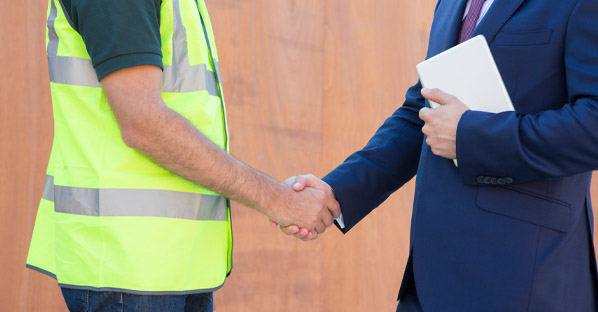 Market Research Services for Equipment Dealers
Market research services help equipment dealers understand who their customers are and what they value most from a dealership. Armed with the right information, you can craft marketing messaging that will truly resonate with the prospects you're sending it to, ensuring that they actually pay attention to and act on it.
Without consistent market research services, you could be sending the wrong messaging or the right messaging to the wrong people!
See what matters most to your customers
You might think this is a simple question, but many equipment dealers aren't sure what the most important things are to their customers. It's likely that your business is already excelling at these things, or your current customers wouldn't be your customers at all. What you need to do is include those selling points in your marketing messaging and sales materials. For example, if what matters most to your customers is fast parts delivery and excellent new equipment availability, then that should be front and center in your emails and social media posts. Market research services can give you the insights required to offer what your prospects and customers are looking to buy.
Understand which offers are most effective
In addition to determining what parts of your business are valued most by your customers, equipment dealer market research services will also tell you which offers they will respond most to. Whether it's discounts, financing offers, free delivery, or something else, effective research lets you know exactly what specials and offers will cause customers and prospects to purchase from you.
Find out how to contact customers
Market research services for equipment dealers will also tell you which communication methods are best for your customers—emails, in person sales visits, postcards, social media posts, Google searches, referrals, or ads. Once you know that information, you can adjust your marketing efforts to optimize your time and budget on methods that actually produce results.
See where you match up to competitors
The last primary way that market research services help equipment dealers is by giving them an idea of how they match up against their competitors. Who's the top company in your region? Who's in the middle? Who's last? Where does your dealership fit in? With this information, your sales people can reach out to customers of the dealers that are near the bottom of the pack.
Hire an equipment dealer market research agency
A market research agency makes it simple to learn the information your dealership requires to be successful. For example, at Winsby we have an in house team of researchers who conduct surveys over the phone. With phone surveys, our team can ensure the answers are thoughtful and relevant, giving you full, accurate results and a large number of finished surveys. A market research agency like Winsby has the knowledge and experience to develop a highly effective script that will get you the answers you need and can put to use.
If you'd like to better understand your customers and market to boost sales, then contact the Winsby market research agency today!
Understand Your Customers Better