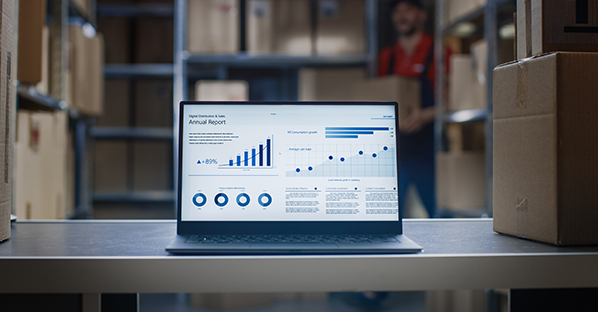 Lead Generation Tips for Manufacturers
Generating leads is one of the most important parts of any manufacturing business. After all, you can build the best product possible, but if you aren't connecting with businesses or people who want to purchase it, then all that hard work is for nothing. In this article, we're going to cover some key lead generation best practices for manufacturers that will help you build a steady stream of new business coming in through the door.
Use your website well
One of the best tools at any manufacturer's disposal is their website. Design your entire site with lead generation and conversion in mind. Some of the most important lead generation tips for websites are to make information simple to read and understand, ensure your products are easy to find, and place forms throughout your site. Offer something in return for their contact information and add form fields that ask for name, company name, email, phone number, and what their needs are. You should also tag all of your pages with software, like SharpSpring, that identifies the IP addresses of people on the site.
Create lead magnets
How do you encourage people to fill out a website form? By offering them an incentive to do so. Think of lead magnets as free products that you give them as a taste of what you offer. Common lead magnets for manufacturers are ebooks, reports, product samples, or special discounts.
Develop effective offers
One of the best lead generation best practices is to build an offer that works. A great way to do that is to create a sense of urgency and scarcity. Make it clear in your ads, emails, and on your website that the offers are for a limited time only. You can also frame the offer in terms of a limited quantity. That way, prospects will feel the fear of missing out and be more likely to sign up for your list or make a purchase.
Take advantage of SIC and NAICS codes
The last of the lead generation best practices that we highly recommend is to look at SIC and NAICS codes, which identify which industry a company is in. Look at how your current companies are classified and then identify similar companies with the same codes to target and have your sales people go after. The idea is to find businesses that you aren't working with yet, which are similar to the ones that you are.
We help manufacturers use these lead generation tips
At Winsby, we offer all the services that manufacturers need to take advantage of the lead generation best practices we outlined. We'll optimize your website, expand your email list, call current customers and prospects, create ads, and send out highly effective emails on your behalf. Contact us today to see how it works!