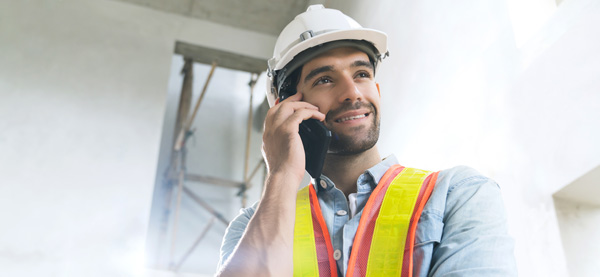 Your B2B Marketing Agency in Chicago
B2B marketing, or business to business marketing, is a set of strategies and methods that companies use when their customers are other businesses, instead of consumers. Effective strategies are different for B2B marketing than the ones that are successful for B2C marketing. If your business sells to other businesses, you need to work with an agency that specializes in B2B marketing.
Developing a successful B2B marketing plan requires specialized, technical knowledge about the latest tools and platforms, and how to use them as effectively as possible. A B2B marketing agency has the knowledge and expertise to put your product in front of the right people and greatly expand your customer base and sales.
What are the benefits of hiring a B2B marketing company
1. They understand B2B marketing
B2B marketing companies have extensive knowledge of the business world in a variety of industries. Thanks to their constant analysis of environments and markets, they can help you expand the vision of your organization and cultivate different business opportunities and strategies that you may not be aware of. B2B marketing agencies can suggest the best actions to take to differentiate you from your competitors and achieve better sales.
2. They know what works for B2B companies
Professionals dedicated to B2B marketing are aware of the essential tools and techniques needed to be successful. When you hire B2B marketing companies, you gain access to the latest trends and the most innovative and effective tactics for your business, allowing you to have the most effective marketing possible and a large ROI.
3. They provide the best marketing strategies for you
B2B marketing specialists have extensive experience in the development of business-to-business marketing strategies. This knowledge allows them to analyze your different objectives and recommend the best strategy to achieve them. You will have a group of professionals who will tell you exactly why a particular campaign or your current strategy is not working. They can then suggest the best way to move forward in order to capture new leads, convert prospects to customers, or retain existing customers.
4. They reduce your costs
Developing in-house B2B marketing requires a significant investment of time and money. In most cases, companies do not have the necessary resources to implement an in-house B2B marketing department. By hiring a specialized agency, you will have a team of technical professionals who will do your marketing for a fixed monthly fee, significantly reducing costs.
Hiring a B2B marketing company allows you to focus on core business activities and producing the best product or service possible for your customers. Meanwhile, the outside agency will handle putting your product or service in front of the decision makers at other businesses who will benefit from what you offer. Your products and services will improve and your sales will grow as a result.
Trust The Experts!
If you want to boost your business with the best of B2B Marketing Companies in Chicago, you are in the right place. For over 15 years, Winsby Inc. has helped a variety of companies expand their customer base and grow by leaps and bounds.
Contact Winsby Today!