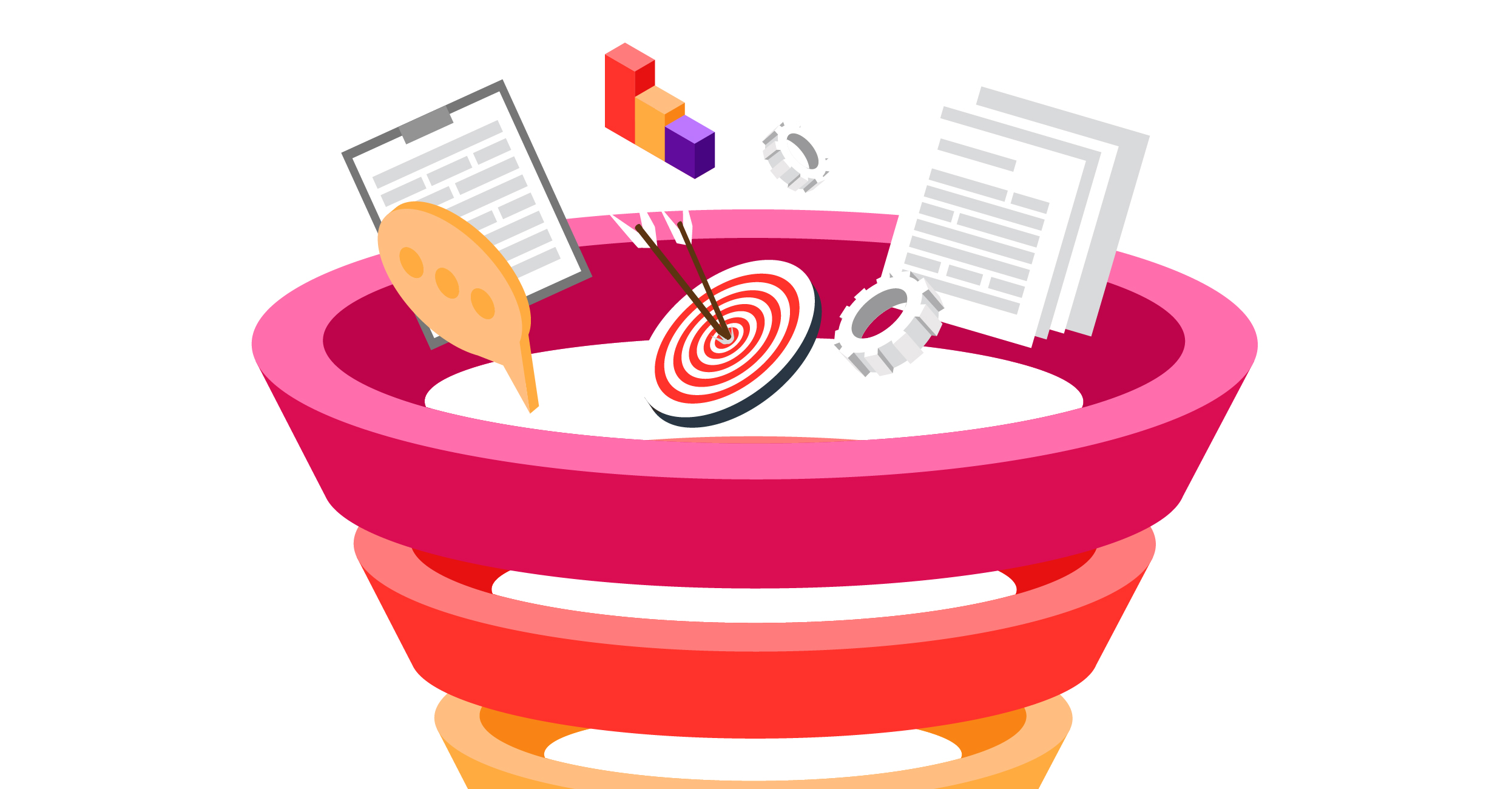 B2B Lead Generation Strategies
How to develop your marketing funnel
Lead generation is the key to your business. You can offer the best products and services in the world, but if you aren't connecting with people who would purchase them, your sales will not reach their potential. In the world of business and digital marketing, leads are your company's potential customers, and for B2B businesses those leads are other companies. The challenge is to reach the decision maker at the companies that should be purchasing from you.
The effectiveness of a lead generation strategy plays a major role in determining the number of customers a business can have. The better the strategy, the larger the number of potential customers with a high chance of conversion.
A lead generation strategy starts with reaching the decision makers for your products and services, then building brand awareness for your company, generating interest in your products, and nurturing those leads through your marketing funnel until they purchase.
Here are the steps for B2B lead generation.
Step 1: Determine your target audience
To generate more B2B leads that convert, you need to create ads, web pages, and emails that resonate with your target audience. First, you must identify decision makers in your target audience.
Start by identifying what's most important to your customers when they purchase from you. Highlight those attributes in your lead generation campaigns.
Look at your current customers to see what industries they are in and what titles the decision makers have. Those are the targets for your new customer campaigns.
Step 2: Capture the lead
To capture your B2B leads, you must collect information from them once they respond to an ad or visit your website. Gather basic details that will help you nurture—name, email, location, and phone number. B2B companies should also collect qualifying details about their organization— business name, position, and number of employees.
Step 3: Lead magnets
Lead magnets are incentives you offer to your prospects in exchange for their personal information. Think of lead magnets as free products that you give them as a taste of what you offer. Lead magnets should be valuable and original, and they should help solve problems they are facing. Common lead magnets are ebooks, reports, product samples, or special discounts.
Step 4: . Lead qualification
Not everyone who responds to an ad or fills out a form on your website will want to actually buy your products or services. Lead qualification is the step to differentiate between casual visitors and your potential customers who are more likely to purchase from you.
Lead qualification will ensure you don't spend your efforts on leads that will probably never convert into customers.
Step 5: Lead segmentation
Your B2B leads will be a diverse mix of people with varying habits, activities, and needs. To improve your chances of converting them, you will have to address their unique needs. This step is where lead segmentation comes to play.
Lead segmentation is the process of dividing your leads based on various factors, such as job title, the lead magnet that attracted them, and pages they visited on your website. By segmenting your leads, you can better tailor your future marketing messages to them, increasing the likelihood that they will hire you or purchase from you.
Now, let's review some possible lead generation strategies.
Create gated content
Gated content is your lead magnet. Ensure that the material you offer to your B2B leads in exchange for their information is valuable. As mentioned, you can offer ebooks, videos, how-to's, courses, reports, and other valuable types of content that require the user to fill out a form and download. The important thing to remember is that this content is not available to everyone, only people who have taken an action you specified.
Use chatbot conversations
Chatbots are a great tool to automate your B2B lead generation. Since they are available 24/7, you can generate leads through them even while sleeping. Simply set them up to match your brand personality and voice, and they will be your 24/7 digital sales representatives.
Offer discounts or coupons
Discounts and coupons excite many and nudge them to make a purchase. Offering discounts and coupons as a lead magnet is an effective strategy to convert prospects.
Boost your website SEO
The importance of inbound leads cannot be over-emphasized. Since the prospective buyers are already interested in your services, the conversion rates are high. To drive potential customers organically, improve your search engine optimization, and they will find their way to your website.
Attend or host events or trade shows
Live events are a great way to connect with customers in real-time. They are excellent platforms to answer questions, respond to complaints, and learn about your target audience. Leverage these events to push your prospects further through your sales pipeline.
Find similar customers to your current ones
Analyze the SIC codes for your current customers to identify new customers that look like the ones you currently have. Call them to know more about their needs. Then, offer to send information about your products and services and add them to your email list to receive new offers and updates.
Moving forward
Through these steps and techniques, you will generate high quality prospects who would eventually become customers.
If you want to boost your business by generating more leads, reach out to the team at Winsby Inc. today. Call us at (312) 870-5656 or contact us online to talk to one of our representatives today.