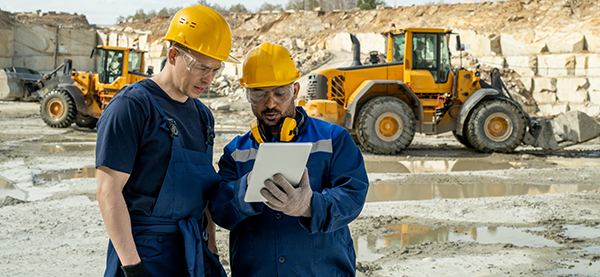 How Equipment Dealers Can Identify At Risk Customers
When equipment dealers have at risk customers, it means that they are in danger of losing them. They start purchasing less and less from you, maybe going to another dealer for some of their parts and service needs and eventually leaving you altogether. The only way to keep this from happening is to identify who those at risk customers are and correcting the issue that is driving them away.
Use key metrics to determine who is at risk
The only way to identify at risk customers is to understand their behavior and how it is changing. Specifically, equipment dealers want to look at the customer's purchase intervals or purchase frequency. If the interval between purchases is longer than usual, then it may indicate that that customer is going to a competing dealer for parts, service, or equipment.
When you notice a customer's purchase frequency is decreasing, your sales team should reach out to them as soon as possible. Most people will not take the effort to tell you that your company is not serving them adequately. Understanding purchase frequency and other key metrics gives you insights into how your customers are feeling that you can act on.
Use customer satisfaction surveys to keep at risk customers
Once you understand which of your customers are purchasing less from you and thinking of leaving, you can take the right steps to fix the situation. Conducting customer satisfaction surveys with at risk customers tells you exactly what their problems are. They'll allow you to determine any issues people are having with your company before they turn into big problems.
Acquiring a new customer can cost five times as much as keeping a current one, so increasing your bottom line depends on ensuring at risk customers don't stop being customers. If equipment dealers can catch problems with at risk customers before they turn into bigger issues, then they can fix them and show the customer that they care. At Winsby, we often see at risk customers become some of the most loyal customers to equipment dealers once they take steps to fix any problems.
Act on customer feedback
You can't just identify at risk customers and determine what is wrong through customer satisfaction surveys and then do nothing. You have to listen to what they are telling you and take the steps to make it right. If you receive feedback from an unsatisfied customer, you'll have the opportunity to contact them by phone and make things right by addressing their concerns. Nothing tells customers you care like giving them your time and attention.
If you're an equipment dealer that is afraid of losing at risk customers, then Winsby can help. Contact our team to start looking at key metrics and conducting customer satisfaction surveys today!
Work with Winsby