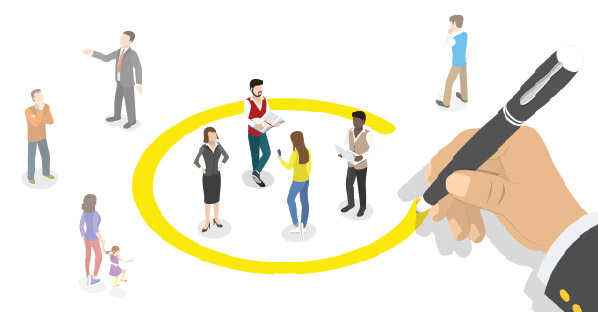 How to Improve Your Website Conversion Rate
Conversion rates refer to the percentage of visitors to a site that takes a specified action. The action ranges anything from signing up on a list, downloading items, or purchasing goods. Conversion rate optimization helps ensure that your marketing efforts have a substantial return on investment. Here are some ways to increase your conversion rates:
Always have a clear call to action (CTA)
Visitors are more likely to do what you want them to on your site when the call to action is clear and compelling. But how can you make the CTA eye catching? First, employ a creative design that is difficult to miss. Consider having a double call to action in strategic positions on your page. It will make it easier to reinforce a visitor's decision to act.
Consider using smart pop-ups
Having pop ups on your page can greatly increase your website conversion rates. Use the pop up to offer a discount, more information, or a freebie to encourage visitors to sign up. There are different pop up options that you can use on your site. Push up and push down pop ups move the content away as they side from either below or above the page. No matter which type you choose, all CTAs need to have a clear CTA and headline accompanying them to be most effective.
Create engaging content
Content is a critical piece of your marketing strategy. People will be interested in your offerings when they have confidence in your authority in your specific field. Generating attention-grabbing content is a sure way of establishing credibility and positioning yourself as a thought leader in your industry. Quality content does not only increase conversion rates but also reduces bounce rates and increases the time visitors spend on your site.
Leverage social media
Social media is the marketing powerhouse of our time. Take advantage of the different platforms to retarget ads and regain the attention of people that have been on your website before. Focus most on the platforms that include most of your target audience.
For instance, if your brand caters to a younger demographic, you are better off using TikTok and Instagram than Facebook. Integrate your social media profiles into your brand business strategy.
Optimize your website
No one wants to spend an extra minute of their life on an unresponsive site. It does not matter how amazing your products and services are. If your site takes too long to load, it negatively influences your visitor's purchasing decisions and the conversion rate. Cramping your site with graphics, plugins, and videos may seem like a good idea, but it can slow down your website.
Furthermore, the slow loading speeds are likely to lead to poor search engine rankings. That reduces the traffic to your site and hurts the conversion rate even further. If your load time is slow, then consider having web professionals take a look at it. They can optimize your website for conversion and give you more tips for boosting your customer base.
Have social proof
Consumers always check for online reviews before they make any purchase. No one wants to spend their money on a product that does not have the stamp of approval. Positive reviews are one of the most significant determinants that drive consumers' purchase decisions. What people say about you affects your conversion rate, making it necessary to have evidence of good products and services.
Add testimonials and verified reviews so that visitors don't need to visit third party sites to look for them. Your conversion rates will thrive when there is apparent evidence of customers enjoying your products or services.
If you want help improve lead conversion on your website, then contact the experts at Winsby today!