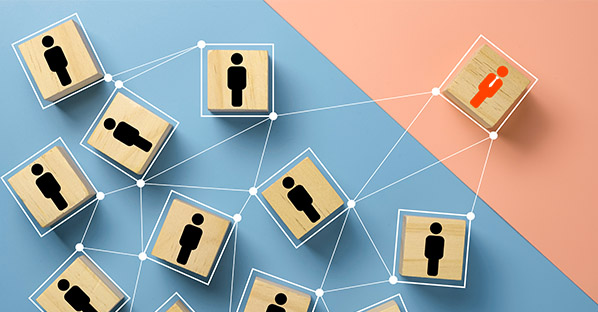 How to Not Lose at Risk Customers
At risk customers are current customers that you're in danger of losing. These are people who start purchasing less and less from you, and eventually they could go to one of your competitors. The first step towards preventing this from happening is by identifying who your at risk customers are, and the second step is fixing the issue that is driving them away. We'll go over how to do both.
Look at the key metrics
The best way to identify who your customers are who are at risk is by looking at key metrics, specifically their purchase intervals or purchase frequency. If the customer's purchase interval is longer than usual, that may indicate that they are considering going with a competitor's product or service instead of purchasing from you.
If you notice that a customer's purchase interval is consistently decreasing, then it's time for your sales team to reach out to them. More often than not, the majority of people will not tell you if your company is not serving them adequately, or if you're falling short in some way. Understanding their purchasing behavior will give you insights to their feelings.
Key metrics like this are critical to preventing the loss of at risk customers.
Keep at risk customers through satisfaction surveys
By understanding which of your customers are thinking of leaving, you can take the necessary steps to encourage them to continue to purchase from you and boost your customer retention. Acquiring a new customer can cost five times as much as retaining an existing one, so increasing your profits depends on ensuring at risk customers don't stop being customers.
Conducting customer satisfaction surveys with at risk customers tells you exactly what their problems are. They'll allow you to determine any issues people are having with your company before they turn into big problems. If you catch the issue early and show the customer that you are taking the steps to rectify it, then the odds are that they will stay with you.
Listen to your customers
It's not enough to identify your at risk customers using key metrics and then determine what the issue is using customer satisfaction surveys. You have to actually listen to what they tell you and act on it. If you receive feedback from an unsatisfied customer, you'll have the opportunity to contact them by phone and make things right by addressing their concerns. Nothing tells customers you care like giving them your time and attention.
If you listen to your at risk customers and make the effort to fix what they said was wrong, then they won't only no longer be at risk, but they typically become your most loyal customers going forward. At Winsby, we use phone surveys to pinpoint issues so you can take action and retain those customers. We see a return on investment in excess of 1,000x for these surveys, due to increased customer retention and more transactions.
If you want to avoid losing current customers, we can help. Contact Winsby to start looking at key metrics and conducting customer satisfaction surveys today!
Contact Our Team
See What Metrics Matter