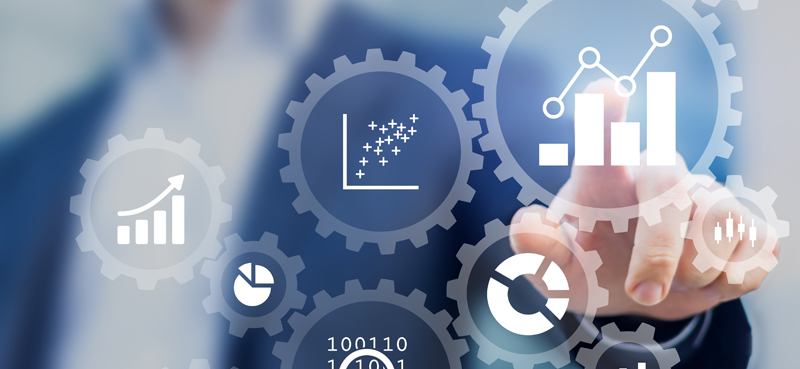 Build Your Online Presence with ClearTail
Your business NEEDS an online presence
It's an understatement to say that having an online presence is necessary for a successful business these days. It's absolutely critical. There are over 40,000 searches on Google every second, and over 94% of customers and prospects report that they search the web before calling or reaching out to a company. And it's not just Google.

There are over 3.2 billion social media users worldwide. Facebook boasts 2.32 billion active monthly users, joined by 1 billion monthly Instagram users, 326 million monthly Twitter users, and 530 million people who have profiles on LinkedIn. From ads to organic posts, businesses who take advantage of social media are constantly coming into contact with new leads and prospects. This is in addition to developing their brand and nurturing their relationship with existing clients or customers.

The importance of an online presence can't be overlooked. But once you start to build one, how can you make the most of it? How do you manage it? That's where ClearTail comes in.

ClearTail
ClearTail provides a website tracking program to identify website visitors. You can opt to receive notifications via text or email as soon as someone visits your website so you can follow up right away and ask them about what they are looking for and how your company can help.

All those visitors coming to your website through Google searches or social media posts and ads are for nothing if you don't know who they are and are not able to respond quickly. Speed is everything when it comes to follow up. It's estimated that 71% of internet leads are lost because companies don't respond quick enough. Additionally, 30-50% of all sales go to the vendor that responds first. Responsiveness is key in sales for any industry.

How ClearTail works
In order to start identifying who is visiting your website in real time, all you have to do is add a tracking code to each page of your company's site. This code allows you to see who is visiting, when they are visiting, and which pages they are looking at. ClearTail also lets you send out programmed emails through the system and receive real time alerts when those emails are opened by specific individuals.

All of the data is stored in a scoring model that assigns points for various actions, so you can see how engaged a prospect is and prioritize who to follow up with. With this functionality, ClearTail has massive potential to greatly boost your sales. Think about it this way, people who visit your website are proving to you that they are already at least somewhat interested in your products. ClearTail helps you recognize which ones are most interested, so you can contact them and close the deal.

Enhance your online reputation
Once you've got ClearTail up and running it's time to beef up your business's online presence. That means taking full advantage of the masses of people who use Google and social media by driving them to your website so you can make contact with them.

This starts with managing your company's online reputation. If you have a website or even just customers who use the internet, then chances are your brand is already out there. The key thing is to take control of it. Do this by claiming and correcting your business on Google, Yelp, Bing, Yahoo, Trip Advisor, etc.

The more 5 star ratings you have, the more people are talking about your company online, and the more they are searching it all contribute to your website receiving the coveted top spot on Google searches.

Ensure your local listings are correct across the internet and request Google ratings from existing customers. Google ratings are important. 60% of prospects will not contact a company that has ratings that are less than 3 stars. ClearTail's online reputation management system will help you get 5 star ratings, properly manage those ratings, and make sure all your listings are consistent.

Improve your online presence with social media
Also crucial to your online presence is social media. As we mentioned, billions of people are using Facebook, Instagram, Twitter, and LinkedIn each and every month. Posting regularly helps get your company's brand and story out there in front of those millions and billions of potential customers. And it's not just for business to consumer companies. In fact, 84% of C-level and VP-level B2B buyers are influenced by social media when purchasing.

Google AdWords
Google AdWords is a pay-per-click service which allows you to create and run ads for your business. These clickable ads are then displayed in Google's search results. They're those few links at the top of the search results page. By using the right keywords for your target audience, you're already ahead because you're reaching people who have an interest in your product or service. You know they do because they are actively searching with the keywords you're targeting.

ClearTail offers services to choose the right keywords, narrow your target audience to the people who are most likely to purchase, and measure everything by installing tracking on your website. Pairing Google AdWords with ClearTail tracking helps you drive people to your website, quickly reach out to them when they arrive, and know exactly how many leads and sales are resulting from your ad dollars. There are 7 billion+ searches per day and ClearTail allows you to take advantage of them.

Having an online presence is critical to the growth and success of your business. ClearTail helps you create that presence, drive new prospects to your website, and turn them into paying customers or clients.