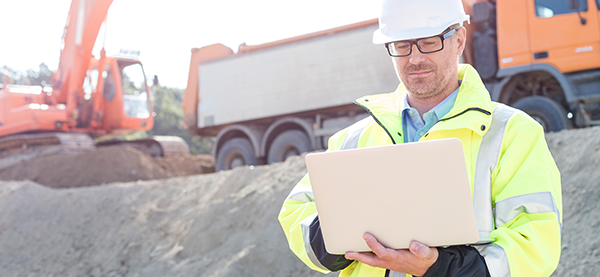 How to Build an Effective Equipment Dealer Website for Conversion
Having an effective website is a crucial piece of equipment dealer marketing. Websites are where equipment purchasers go to check out your company and what you offer, and websites are often the first contact a potential customer has with your equipment dealership. An equipment dealer website must be easy to read, simple to navigate, and showcase all the services and products that you provide. But more than just containing information, an effective website also has to convert leads into customers.
Below are some ways that equipment dealers can improve website conversion.
Create engaging website content
Consistently developing new, attention grabbing content for your website is a critical part of lead conversion. Engaging content helps you build credibility and encourages people to turn to you when they need service, parts, or a new piece of equipment. It will also increase the chances that they will sign up on a form or pop-up on your site, which brings us to the next way to improve website conversion: using smart pop-ups.
Use smart pop-ups
Having pop-ups on your equipment dealer website can greatly increase your conversion rates. Use the pop-up to offer a discount, more information, or a freebie to encourage visitors to sign up. There are different pop-up options that you can use on your site. Push up and push down pop ups move the content away as they side from either below or above the page.
Place clear call to actions (CTAs) throughout your dealer website
Website visitors are more likely to take the action that you want to take if you have clear compelling CTAs. Use a creative design that is eye catching and difficult to miss. Make them simple, so the reader knows exactly what you want them to do. Place CTAs throughout your website with multiple on each page so that the visitor can take the desired action no matter where they are on your site.
Make your website fast
The average session on websites reached by a Google organic search is 53 seconds. For someone going directly to your website, the average session is 1 minute and 50 seconds. That's not a lot of time, and you don't want people wasting it waiting for the page to load. If your site takes too long to load, it negatively influences your visitor's purchasing decisions and the conversion rate.
If your load time is slow, then consider having web professionals take a look at it. They can optimize your equipment dealer website for conversion and give you more tips for boosting your customer base.
Become an authority on all things equipment
People will be interested in what you offer when they have confidence in your authority in your specific field. The way you establish that authority is through creating best practices pages on your website. They will allow you to show the knowledge you have about different types of machines, how to maintain them, and how to make them as productive as possible. Plus, by sharing best practices with website visitors and linking to them through your marketing emails, you are giving added value to the people who are engaging with your content. Doing so will help convert prospects into customers and create more loyal customers.
Include customer comments on your dealer website
One of the best ways to improve website conversion is to include positive reviews and customer stories. Most customers are going to check online for reviews before they spend their money on a product or service. Make it easy for them to find the good ones by adding them to your site along with testimonials. Your conversion rate will soar with evidence of customers benefitting from what your dealership offers.
If you want help improving website conversion, then contact the equipment dealer website experts at Winsby today!