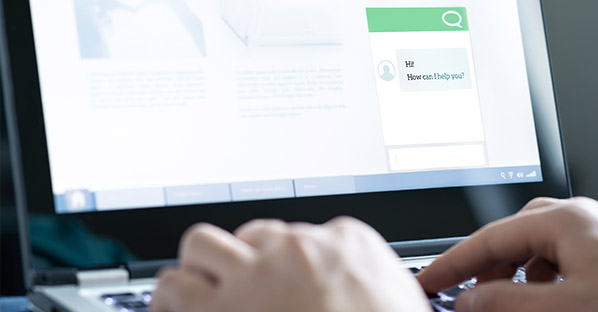 Top Lead Generation Tips for 2022
Lead generation is the foundation of your business. If you have a steady stream of new customers ready and willing to purchase your products or services, everything becomes more predictable and much less stressful. Otherwise, you can never be confident about what the future of your business looks like. It doesn't matter how amazing your products or services are if you aren't finding people or businesses to purchase them on a regular basis.
In our modern, digital world, leads are seemingly everywhere, but you need to take the correct steps and use the right tools in order to connect with them. That's why we put together a list of the top lead generation tips for 2022.
Effective lead generation tips
Put effort into finding your target audience – The first step and one of the most important lead generation tips is to determine your target market. Failure to do so will result in your spinning your wheels and wasting valuable dollars on ads, webpages, and emails that don't resonate with the people reading them. To determine your target audience, you should look at your current customers to see what industries they are in and what titles the decision makers at those companies have. These are the people you want to be targeting. You can also use customer satisfaction surveys with your existing customers to help determine what is most important to them. Highlight those points in your marketing campaigns.
Collect relevant lead information – One of the next most important lead generation tips is to make sure it is easy for potential leads to give you their contact information. If they respond to an ad or visit your website, the landing page or webpage should ask for their name, email, location, and phone number, so you can place them into your sales funnel and start nurturing them toward doing business with them. You should also continually check and clean your email lists to ensure you have the correct and updated contact info. If you don't, then look up the company's number and call and ask for it!
Optimize your landing pages – The last thing you want to happen is to spend money on creating a great ad that people respond to, only to have them get to the landing page and lose interest. If your ad is getting clicks, but no conversions are happening, then it's likely a problem with your landing page. Make sure that page has a large headline that grabs attention, the copy is short and clearly outlines the benefits you are offering, and use language that your industry and customers are familiar with.
Content is still king – As in 2021, in 2022 content is still one of the most important parts of a lead generation strategy. Regularly adding new blogs, case studies, ebooks, and whitepapers to your website not only boosts SEO, but they give you material to send out via emails and can serve as effective lead magnets. Combined with an effective pop up or sign up form on your website, content has the potential to generate many leads for your business.
Use chatbots – Chatbots are an essential tool for lead generation. Because they are available 24/7, you can generate leads through them even while sleeping. Simply set them up to match your brand personality and voice, and they will be your 24/7 digital sales representatives.
Create gated content – The last of our lead generation tips for 2022 is to use gated content as a lead magnet. Offer valuable material or a free product to your potential customers in exchange for their contact information. Effective types of gated content are ebooks, webinars, online courses, reports, and video how-to's. Make it clear that the content is not available to everyone, only those who take the action you specified.
Hire a lead generation company – Sometimes it's best to hire professionals. A lead generation company can take some of the initial work of creating content, development lead magnets, and building a sales funnel off your plate and help you unlock new sources of business that you may not have known existed. We go over what to look for in a lead generation company in this article.
Lead Generation Tips: How to Move Forward
Using these lead generation tips will help you build a list of high quality prospects who will eventually become paying customers or clients.
If you want to boost your business by generating more leads, reach out to the team at Winsby Inc. today. We're an effective marketing and lead generation company that produces results and helps you grow.