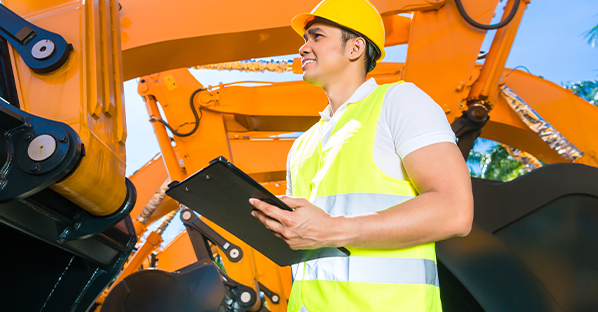 Purchase Frequency for Equipment Dealers
Equipment Dealers Need to Pay Attention to Purchase Frequency
Purchase frequency is a key metric to look at for heavy equipment dealers. It gives you an inside look at the behavior of your current customers and lets you know how successful your marketing efforts have been. Purchase frequency tracks how often a customer buys a product or service from your dealership within a given period.
In this article we're going over why equipment dealers should track and understand purchase frequency, and how they can improve it.
Are customers buying from your competitors?
This key metric tells you what your customers are up to. For example, if purchase frequency is decreasing, that could indicate that they are buying from one of your competitors instead of you. Construction, demolition, and other businesses that use heavy equipment need a continuous supply of service, parts, and machines. If they are no longer receiving those things from you, then they are going somewhere else.
Know which parts of your business need to improve
Equipment dealerships are really multiple businesses linked together and rolled into one, and you need all of them firing on all cylinders to be successful. If your service department and equipment sales are strong, but parts purchase frequency is falling off, then it's time to take a closer look at that aspect of the company and take steps to improve it.
Understand customer purchasing behavior
Once you start consistently tracking this key metric, you learn valuable information about your target customers' behavior. After determining the baseline of a normal purchase frequency, along with information about when and how much they typically buy, you can focus your marketing efforts around existing purchasing habits and trends.
The benefits of email marketing
The primary benefit of email marketing is that it boosts your customers' purchase frequency. For example, when Winsby develops and send emails on behalf of a client, their customers that are on their email list buy two to three times more often than those customers who are not on their email list.
Emails give your customers and prospects information on all your products, services, and industry best practices to help establish your company as the expert in the field and show everything you offer. They remind your customers about your company and encourage them to purchase from you instead of a competitor who may not be sending them emails.
Winsby will help you track and improve key metrics
Purchase frequency is a key metric that every equipment dealer should be paying attention to and finding ways to improve. At Winsby our team does the heavy lifting for you. We'll track purchase frequency, let you know of any customers that are falling off, and create and send emails on your behalf to encourage them to buy more often.
Contact the Winsby Team Today!