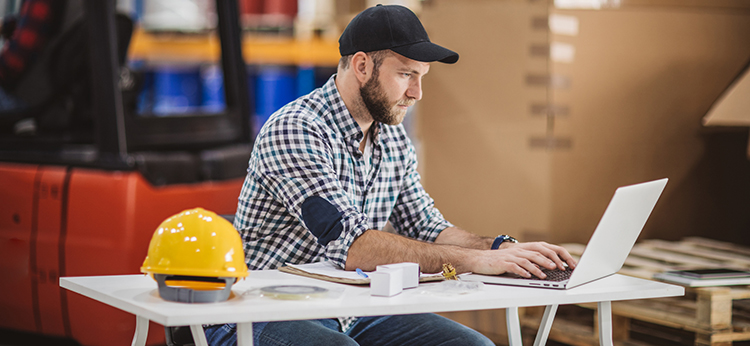 Equipment Dealer Marketing: Why You Need to Send Out Emails
Email marketing is a key part of a business's overall sales strategy. Consistent, well crafted emails allow you to teach leads and prospects about your company, let them know about your full line of products and services, and remind them to purchase from you. On top of that, email marketing for equipment dealers is much less expensive than traditional marketing methods like print materials and direct mail.
Why emails are key for equipment dealer marketing
When it comes to the best bang for your buck, there is no better marketing tool than sending emails. There are about four billion people around the world who use email, and most of them will check their inbox at least once a day. They give you a direct line of communication to your customers and prospects, and, unlike with direct mail, you can see how they interact with your email.
Emails give your marketing and sales teams valuable insights:
Know whether or not your email was viewed
Understand what people are clicking on (e.g. if they click on a parts feature then follow up with them about parts)
See which types of deals or specials are most effective based on which ones receive the most engagement
Easily track how many sales are generated by the emails
How dealers can do email marketing
Any equipment dealer can send out emails, but not every company will do it right. Sending out marketing emails is not worth your time or effort if they are not going to show your company in great light and compel readers to take action. The two most important parts of email marketing are ensuring they look and read professional and sending them out consistently.
The first step is to come up with content to fill out the email. You want to show your full range of services, so customers and prospects understand everything that you offer. Include information on your parts department, service department, types of services you offer, the equipment brands you carry, the latest machines you have, and any deals or specials. Plus, feature best practices to establish yourself as the expert in your market, as well as customer testimonials to establish credibility.
Build a content calendar
As with all equipment dealer marketing methods, having a plan and sticking to it are critical. Build a monthly calendar that includes how many emails you're going to send, the topics of the emails, and the target dates for sending them out.
After developing the schedule, you have to write, design, and program your emails to send out. If you don't have an in house team, then it's best to hire writers, designers, and programmers rather than doing it yourself to ensure that your emails look professional and well done.
What's the benefit for your dealership?
Sending out emails does wonders for equipment dealer marketing and is one of the best ways to use your limited resources.
Here are some of things that we see at Winsby with our equipment dealer clients once they start sending emails:
Customers on an email list buy two to three times more often than those who are not receiving marketing emails.
Prospects learn about your company through the emails, including everything you offer in addition to selling equipment.
Sales reps can follow up with anyone who is opening emails consistently.
Sending out emails provides an average return on investment of about 4,300%.
At Winsby, we handle the entire equipment dealer email marketing process, from creating calendars and developing topics, to writing, designing, programing, sending, and tracking the results.
Contact our team to start boosting your revenue with emails today!