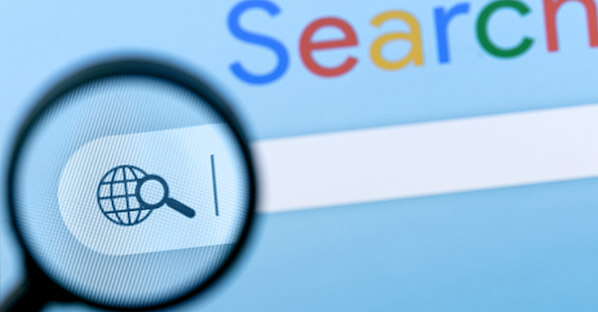 Online Optimization for Companies: Google My Business
Google is the most visited website in the world. Their market share for online searches is 92%! What that means for online optimization is you really need to optimize your website and your business to follow Google's rules. An important part of that process is setting up your Google My Business profile.
What is Google My Business?
Your Google Business Profile (also called Google My Business) is a free online business listing from Google. It lets you provide details and pictures of your business, including information on your locations, services, products, and more. The primary benefit of Google My Business is that it makes it easier for people to find you online, so you can connect your business to the customers who are looking for you.
If you set up your Google Business Profile correctly, your company is more likely to show up under Google's suggestions next to the map showing locations of the types of businesses that someone is searching for. This list is called the "local pack". For example, if someone types in "heavy equipment parts near me", several options will show up above the normal search results next to a corresponding map. Your Google My Business profile will encourage Google to put your company in that list.
Google My Business also displays reviews of your company, which play a huge role in improving your online optimization and encouraging potential customers to come to you for their needs.
How companies can take advantage of the benefits of Google My Business
A Google Business Profile is free for companies to set up, but you have to follow the right steps to claim your business, then set up and maintain the listing.
Step 1: Go to Google Maps and open the menu using the button in the top left corner of the page. Click "Add your business".
Step 2: Follow the prompts to either find your business or create a new business profile. Be sure to add all the details about your business correctly, and don't skip any of the prompts or steps.
Step 3: Once your Google Business Profile is set up, you'll have to verify your listing or else it won't become searchable. Do not skip this step. Here are the five ways that you can verify your Google My Business listing:
By phone. You'll receive a Google automated call or text with your verification code.
By email. You will receive an email containing your verification code.
By postcard. You will receive a postcard at your registered address containing your verification code.
By video recording. Record a video that shows proof of location, your business equipment, and that you are indeed an authorized manager of the business.
By live video call. Show the same proof for the video recording, but on a live call with a support representative.
Add as much information as possible
In order for companies to reap as many benefits of Google My Business as possible and improve their online optimization, add as many details about your company as you can. After you verify your listing, Google will ask if you want to add relevant services you offer, hours, and more. We recommend filling in as much as you can.
Customers are 2.7 times more likely to consider your business reputable if you have a complete Google Business Profile. They're also 70% more likely to actually visit your location. The benefits of Google My Business are immense for any type of company, so set up your listing as soon as possible.
If you need help with online optimization and taking advantage of the benefits of Google My Business, then please contact the Winsby team today!
Contact the Winsby team today!