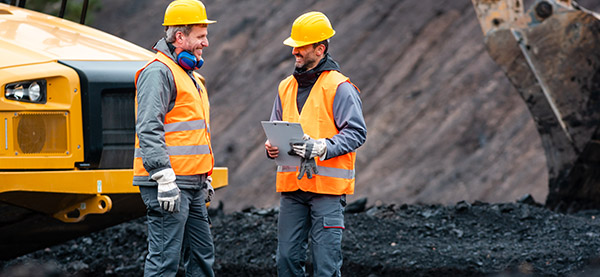 Customer Satisfaction Surveys for Heavy Equipment Dealers
Customer satisfaction surveys are a key part of a heavy equipment dealer's business. Conducting surveys regularly with your customers increases retention by 30% on average. A negative response to a survey for a heavy equipment dealer results in an alert, indicating an unhappy customer. Contacting that customer and solving whatever problems they have with a parts, service, rental or equipment purchase will transform the customer from someone ready to leave and take their business to a competitor to a loyal, grateful customer.
In this post we'll review the basics of customer satisfaction surveys and why they are important for construction equipment dealers, so you can see how to implement them for your business.
Why improving equipment dealer customer retention is important
Customer satisfaction surveys help you retain your existing customers. And that's great because acquiring a new customer is typically about 5-25 times costlier than keeping an existing one. Plus, retained customers purchase more often and spend more than your more recently acquired ones. This fact is true for almost every business, but it's especially true for equipment dealers.
For construction equipment dealers, the revenue a customer generates dramatically increases when they go from year two to year three of working with a dealer. Customers purchase 2.9 times more equipment, 9.1 times more rentals, 4.1 times more services, and 5.6 times more parts in the third year. Similar numbers hold true for a wide variety of industries. As little as a 5% increase in customer retention can skyrocket your revenue by 25%-95%.
How customer satisfaction surveys increase retention
Heavy equipment dealer customer surveys help you pinpoint where issues or gaps in your processes are. They let you look behind the curtain into what your customers are thinking and see where they are having any problems with your products, sales process, after sales support, or any other part of your dealer business.
Once you learn about a problem, you can move quickly to solve it before the customer leaves you for another dealer. In fact, customer satisfaction surveys work so well for heavy equipment dealers that we typically see 30% higher retention rates for dealers that conduct regular surveys compared to those who don't. We also see a return on investment in excess of 1,000x for these surveys, because they result in a higher retention for your current customers and more transactions.
The best way to complete customer surveys for equipment dealers
If your dealership is planning on conducting customer satisfaction surveys, then the best way to do them is over phone. Our team typically will reach a customer on every third call, and once we're talking to them, 97% of customers agree to take the survey. That's compared to a response rate of less than 2% for email surveys. Plus, phone surveys are far more interactive, because the caller can ask follow up questions or for clarification, if necessary.
The way to start is to develop a calling script that touches on the things that are most important to your customers. Think about parts availability, quality of equipment service, how easy your team is to reach when a customer is in a pinch, and your equipment availability and sales process. After writing a script, you need to call a target number of customers each month, record all responses, and follow up with any negative responses as quickly as possible. Once you start conducting surveys regularly, you can inform relevant departments of any consistent issues, so they can fix them.
Your customer retention, purchase frequency, and number of transactions will all rise as a result!
If you're a heavy equipment dealer that wants to start boosting customer retention through customer satisfaction surveys, Winsby can help. We have an online portal where you can review the consolidated results and download individual surveys.