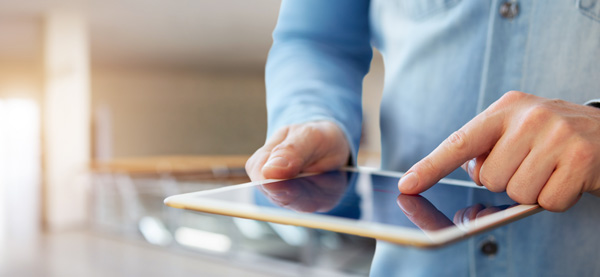 What Makes Great Web Developers
Web developers are at the forefront of today's digital age. The sites we browse, the products we buy, the gifts we order, and the news we read are all made possible by developers who design and build websites. But what makes a great web developer? Here are some essential qualities to look out for when hiring a website developer.
Industry experience
You want a web developer that has built websites for clients in your industry. This experience ensures that the developer is familiar with your type of business and will give your company the most effective website possible. While the necessary experience varies from one web developer to another, you should hire a company that has handled at least one or two projects with a company like yours.
Knowledge, strategies, and techniques
It is crucial to know about the company's knowledge level, techniques, and overall strategy for any developer you hire. If they have difficulty explaining any of these qualities, this is a red flag, and you might have a problem when you work with them. The best website developer should always be ready to tell you what they know, their strategies, and specifically how they can improve your website.
Extensive portfolio
Hiring a web developer that is new in the industry is okay, but it may be a bit of a gamble. While a new developer may be talented, they do not have the experience or an established track record. Experienced professionals always have an extensive portfolio to showcase their past projects. With these examples, you can get a collection of different website links that showcase the web developer's expertise.
Competitive pricing
Consider the fee the web developer charges for their service before hiring. It's important to understand what you're buying, because web development costs vary greatly depending on the type of website you want to build. We recommend you set a budget before you start looking for a web developer to get the best price. With a fixed budget, you should be able to narrow down your search.
Sets and meets deadlines
You need to hire a web developer that meets set deadlines. And make sure you understand the process. In some cases, the project might take longer than stated, making everyone involved frustrated. Good website developers will notify you in advance whenever they are facing any problems. When hiring, make sure that the firm you choose sets deadlines and explains what happens if they fail to meet them.
Need a great web developer in Chicago? Contact Winsby Inc.
Winsby is a professional website development company in Chicago. We specialize in B2B and eCommerce websites. Our team can connect your business with target customers in a singular voice refined by an experienced web developer, backed by a team of graphic designers, and writers.
Are you interested in partnering with us on your next digital marketing or web development project? Give us a call us at 312-870-5656, and our professional staff will be happy to assist you.
Contact Winsby Today!