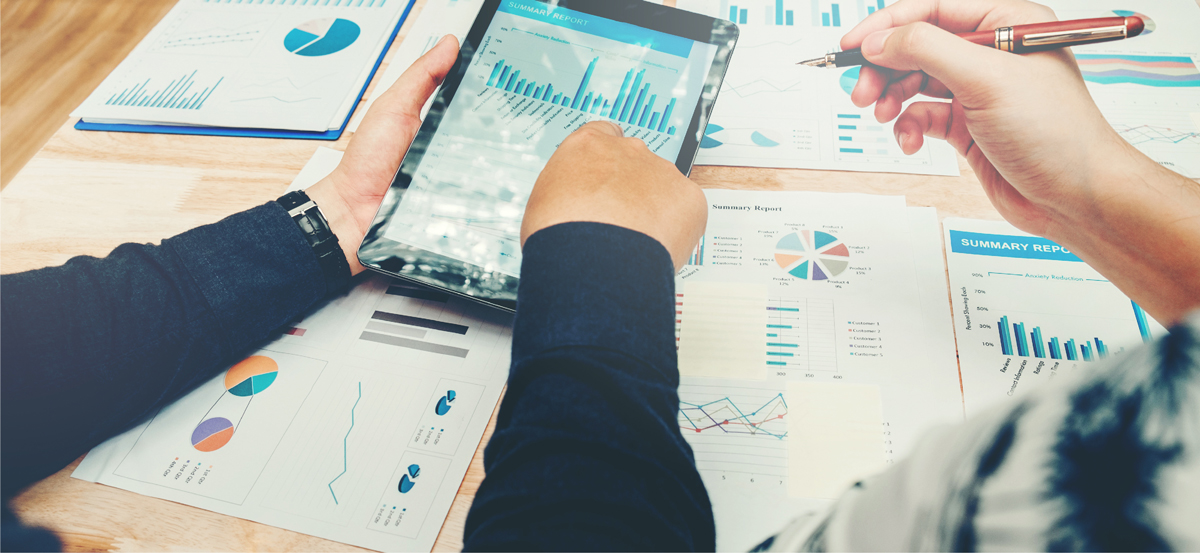 Analytics Are the Pulse of Your Business
For many companies, analytics take a back seat when it comes to their marketing and customer service efforts. Many don't take the time to analyze the data, or they look at superficial metrics instead of the ones that really matter. They often fail to see the correlation between customer retention, marketing efforts and sales results. At Winsby we see a close correlation and think it's important to measure constantly how your business is being impacted by your sales, marketing and customer service.

At the end of the day, the only metrics that really matter are the number of customers, how many are new, your customer retention rate, your average order, how frequently your customers purchase, and whether the trends are going up consistently on a rolling twelve month basis. Looking at sales on this basis takes the seasonality out of any business.

Customer Retention
Acquiring new customers is typically far more expensive than selling to your existing customers. Keep your churn rate low for better long term success. New customers usually start out with smaller purchases to test you, so it's always easier to keep doing a good job with existing customers than it is to ramp up new customers.

New customers take three to five years before they can be categorized as a stable customer. Stable customers purchase six to ten times more and are ten times more likely to be retained year after year.

To understand what your customers are doing and when you are in danger of losing them, you have to look at key metrics. These numbers include how often they are purchasing from you, when was their last purchase, the range of products and services purchased, and their customer satisfaction score that indicates they are on their way out or will be retained.

At Winsby, we've developed an online portal where all your invoices are stored and updated monthly, so you can see trends and identify problems, then fix them. Our graphs show you 12 month rolling averages for revenue, number of invoices, and number of customers. Your sales representatives can go online and see the last time each of their customers purchased and how often so they can call them when they haven't purchased in a usual pattern.

If you are gaining more customers than you are losing, your 12-month rolling number of customers will be increasing. This metric is also important to monitor to make sure your customer retention is high.

Revenue Trends
Closely related to customer retention are revenue trends. What we've found at Winsby is that new customers within the past year constitute 51% of the customers a business has, 23% of transactions, and 25% of revenue. However, 61% of those do not purchase again over the next 12 months.

For the same company, people who purchase in the second year represent 20% of customers, 21% of transactions, and 17% of revenue. If you retain these customers in the second year then they more than double how often they purchase for rentals, service, and parts. During the third and subsequent years the frequency in purchasing more than doubles again for all categories.

Customers who have been doing business with a company for three or more years represent 58% of the company's revenue, 56% of the number of transactions, but only 29% of the number of customers. If you retain these customers in the third year and subsequent years revenue increases more than triple in all categories, except equipment where revenue nearly doubles.

Why is understanding these numbers important? Because they are ultimately what should be driving your sales team and your marketing efforts. Each year that you hold on to a customer makes them more and more lucrative to your business. That means you need to stay on top of them with sales calls, surveys, and targeted emails encouraging them to purchase from you again.

We Track Key Metrics
Tracking and analyzing your key metrics is what gives your sales team the tools they need to be successful. They don't know who to follow up with, unless they are alerted with the last time their accounts purchased. Many of them have a routine for following up with customers based on how often they should be purchasing. But how often are they purchasing?

At Winsby, we have a report online that tells your sales team exactly that information, organized by a sales rep. We also track the number of accounts you have and what categories of products and services they are buying. We've developed a Growth Score that predicts what will happen, based on your history, assuming things don't change. That's why we build our key metrics portal for easy access by our clients and include key metrics in our Core Program.

Analytics are essential for understanding what is working and what isn't working. Without the data, spending money on marketing is like shutting your eyes and just hoping it does some good. By measuring and making use of key metrics, you can be in the driver's seat for growing your business.

Contact Winsby Today!