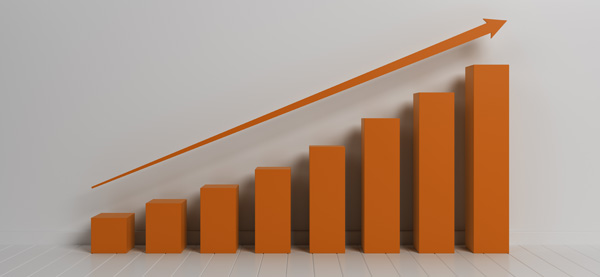 B2B Chicago Marketing Agency
Effective marketing is critical to the success of every business. It's simple; you can have the best product in the world, but if no one knows it, then you won't have many sales. As technology evolves, so do marketing methods and techniques. Using a professional agency is often the best choice to market your products effectively and utilize the latest technologies, platforms, and methods.
If you need a Chicago marketing agency, Winsby is your top choice.
What does Winsby Inc. do?
Winsby can take on as big of a role as is necessary to grow your business effectively. From acting as your entire marketing department to supplementing your existing marketing team, we're here to serve the particular needs of your company. We handle email marketing, list expansion, social media, online reputation management, customer satisfaction surveys, lead generation, websites, and more.
1. Acts as your marketing department
Of any B2B Chicago marketing agency, Winsby is best positioned to become your full marketing department. We collaborate with you for strategy, develop website and email topics, write, design, and program all content, and send to you for approval. That way, you're able to focus on what you do best, providing a top notch product or service, and we do what we do best, putting that product in front of customers and prospects who are likely to purchase it. Once everything is up and running, Winsby will analyze the effectiveness and provide you with the results. We are constantly testing new ideas with our clients, so you will benefit from the constant evolution of what is working best in marketing.
2. Balances new customer acquisition with customer retention
Growing your customer base is a huge part of making sure your business is successful, but so is retaining existing customers. Winsby assists you with both. Our team uses email marketing, list expansion, and search engine optimization (SEO) to encourage and expand sales, while our customer satisfaction surveys give you valuable insights into what you are doing well and what can be improved. Emails and SEO help you gain new customers and customer satisfaction surveys help you retain them.
If you have a solid list of potential customers, you are less vulnerable to changes in the rules for search engine optimization. You are more in control of growing your business!
3. Builds your online presence
A good online presence is just as important as a solid marketing strategy when it comes to growing your customer base. Winsby helps you maximize this presence by posting relevant content on social media and asking your current customers for reviews. Having positive reviews allows potential customers to see how you operate and will establish your company as a trustworthy partner in their eyes.
Is Winsby right for your business?
The easiest way to find out if Winsby is the right B2B Chicago marketing agency for you is by checking out our website and services. Before committing to anything, you can sign up for our email list to receive free marketing ideas. You can also schedule a consultation to see how we can help your company. If you are ready to grow your business, call Winsby Inc. at 312-870-5656 or send an email to info@winsbyinc.com to learn more.
Contact Winsby Today!