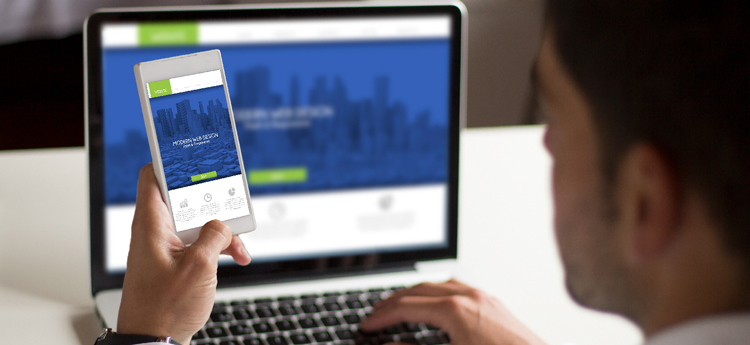 Top 5 Items that Belong on Your Home Page
Making a good first impression starts on your home page. Customers should not only have a clear idea of what your business does, but their experience should be user friendly and seamless. Here are five things that should be on the home page of every website.

1. Relevant Images
Nothing is more confusing to a web visitor than images that do not represent what your business does. Using stock images taken from the Internet is acceptable, but make sure they relate to the products and services you offer.

2. Contact Information and Company Description
While it seems like a no brainer, many business websites do not include contact information on the homepage. While a full contact page should be included in every website, include a button or quick link to this information prominently on your home page. Additionally, include a brief description of what your company does, so that your customers know they are in the right place.

3. Email Signup Box
Allow users to sign up for more information with a button on the home page that connects them to your signup page. Offer special deals to make it more enticing, and be sure to add any addresses collected into your email marketing list.

4. Clear Navigation with Working Links
Want your visitors to run for the hills when they visit your site? Then don't worry about having a navigation bar with working links. If you want visitors to stick around for a while and find out about all of your products and services, make sure navigation through your site is simple and does not result in frustrating errors. Also, try to limit your home page to one page so that customers do not have to endlessly scroll to access your information.

5. Featured Products
While you don't want to overload your customers with too much information, displaying specials and your most popular items on your home page is a great way to keep them coming back. Keep this list up to date so customers know you actively engage your website, and allow them to click on the products to learn more. This strategy will also help with search engine optimization to drive new visitors to your site.

Want more information on how to make your home page great?
Contact Winsby Today!