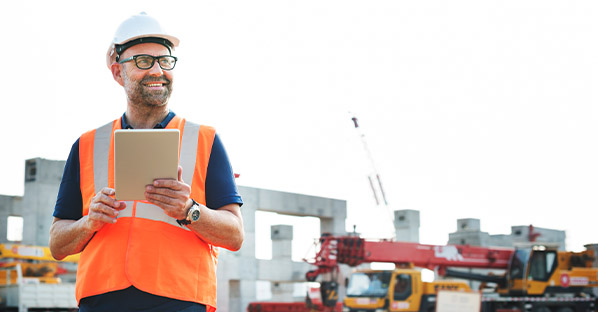 Top Lead Generation Tips for Equipment Dealers
Lead generation for equipment dealers is similar to generating leads for other B2B companies. It starts with finding businesses similar to ones you are already working with and determining who their decision makers are. Then, you reach out to ask for their contact information, see if they have any unmet needs, and add their email to your list. And the sales funnel begins!
We've put together some lead generation tips for equipment dealers to help you out through this process.
Use market research
One of the most important lead generation tips is to do your research first. Survey existing customers to see what aspects of your business are most important to them and which types of media they respond the most to. Armed with that information, you can start targeting your marketing campaigns to focus on what your customers care about most and using avenues that resonate, whether it's emails, ads, webpages, or in person visits. The more effective your marketing, the more often prospects will enter and engage with your sales funnel.
Make your website a tool
Your website is not just for highlighting your products and services. One of the best lead generation tips is to put forms throughout your website to collect the contact information of people who visit it. You can even make it worth their while to give you their information by offering something in return, like a brochure, a discount, a sample, or an ebook with tips and best practices relevant to their business.
Create lots of content
When it comes to lead generation best practices, developing a ton of content is important. You should be regularly creating blog posts, case studies, and white papers, then adding them to your website. The result will be that your SEO will improve, so more people will visit your website organically. Posting content also gives you ideas that you can send out via emails or offer to download on your site.
Add some chatbots
Adding chatbots to your website is one of the essential lead generation best practices for equipment dealers. Because chatbots are available 24/7, you can generate leads through them even while sleeping! Simply set them up to match your brand personality and voice, and they will be your 24/7 digital sales representatives.
Work every lead source
Equipment dealers have a variety of sources for potential leads. The problem is that some of them are often neglected. Your sales team should prioritize the most fruitful lead sources, but if you have the time and resources, one lead generation tip is to work them all. Here are some examples of lead sources for equipment dealers:
Customers from other parts of the business
Email open reports
Website form fills
Customer satisfaction surveys with negative feedback
Last purchase reports showing how long it's been since a customer purchased
The more lead sources you work, the more leads you'll have coming in through the door.
If you want more information on lead generation best practices for equipment dealers or would like seasoned experts to handle some of the heavy lifting, contact Winsby today!