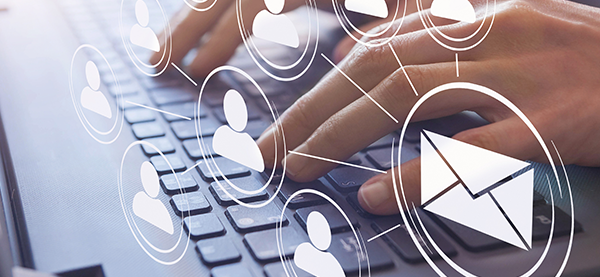 How Your Email Distribution List Is Key to Purchase Frequency
Purchase frequency is how often a customer purchases from you within a given time period. It's a crucial metric for understanding customer behavior and how well your product, service, or process is meeting their needs. In simple terms, if a regular customer's purchase frequency starts to fall off, you can assume that they are starting to buy from a competitor instead of from you. Presumably, they still need the product or services that you offer, so they must be going to someone else.
Maintaining or increasing your customers' purchase frequency is critical to the long term success of your business. The best way to accomplish that goal is to send out high quality marketing emails on a consistent basis.
The importance of email marketing for purchase frequency
The easiest, quickest way to boost purchase frequency is to send out emails to your customers. At Winsby, we've found that customers on our clients' email distribution lists buy two to three times more often than customers who are not on the list. The main reasons for the increase is that emails let customers know what your products and services are, put you top of mind, and even remind them that they might need to stock up on whatever your company offers.
The clients that Winsby sends emails for see an average return on investment of about 4,300%. But that huge ROI can only happen if your email distribution list is up to date.
Keep your email distribution list current
Typically, about 30% of an email distribution list goes bad every year. People change positions, leave companies, or just stop responding to or engaging with your messages. The result is that almost a third of your "recipients" are not actually receiving your emails, or they are no longer the correct person to be sending them to.
It goes without saying that sending marketing emails to the wrong people will not help you towards the goal of increasing your purchase frequency, which is why your email distribution list must be up to date.
Verify your email distribution list
In order to keep your customer list as current and effective as possible, we recommend regularly reviewing it and double checking the contact information. You should call any company on the list that doesn't have an email on file or who has stopped engaging with your messages. Talk to them, determine what email address you should be using, and ask them if they have any pressing needs. You want the decision makers to be on your email distribution list, so make sure to ask for the email of the person who ultimately decides whether or not to purchase from you.
Always add new contacts
To replace the email addresses that you lose and to grow your email distribution list, you have to consistently add to it. The best way to do that is to analyze your current customers to determine their SIC or NAICS code. Then you can find other companies that have the same codes and look like the ones already on your list and reach out to them. Ask about their current needs and find out the decision maker's email to add to your list.
Improving purchase frequency is critical for your business's long term success, and properly maintaining your email distribution list is a key piece of that. If you need help making your email distribution list as profitable as possible by keeping it up to date and crafting effective emails to send, then contact Winsby today!
Contact Winsby