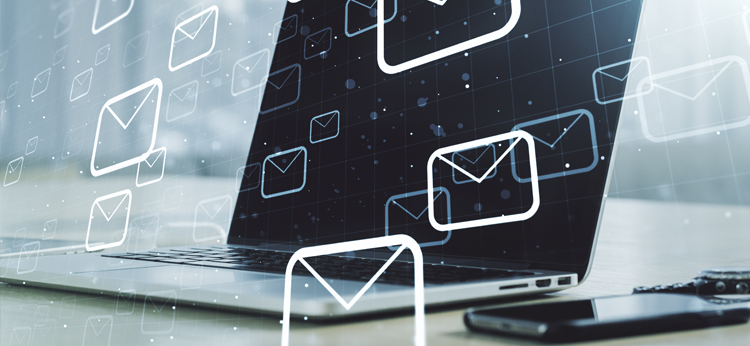 What Does an Email Marketing Agency in Chicago Do?
Email is one of the most effective strategies in digital marketing. You can use them to showcase your products and services, educate your prospects and leads, convert leads to new customers, and build brand loyalty. What's more is that email campaigns are highly cost-effective, so a quality email marketing plan will bring you an excellent ROI.
If you want to take advantage of email marketing but don't have the time or knowledge to handle it on your own, the best thing you can do is hire an outside email marketing agency.
A specialized email marketing agency in Chicago will provide you with personalized solutions to meet your specific business objectives. These objectives can be customer acquisition, sales generation, repurchasing, loyalty, and lost customer recovery, among others. With many businesses and companies all competing for your customers' attention, you need experts to ensure you're using email marketing as effectively as possible.
With the right content, strategy, and data, emails will boost your sales and bottom line significantly.
Services an Email Marketing Agency Provides
An email marketing agency in Chicago will own the entire email process. Their team will develop strategies, run campaigns, generate content, and monitor the results to achieve your email goals. More specifically, a leading B2B email marketing agency can offer you the following services:
Email design: Based on your brand and objectives, the email marketing agency's creative team will create professional looking email templates and program each individual email campaign to ensure they are responsive on any device.
Campaign management: An agency can assist you in the segmentation of your target audience so your emails are read by the right people. They will then define the keywords and content that will attract the attention and captivate your target audience.
List creation and expansion: You lose between 20% and 30% of your email list every single year. People stop engaging with your emails or they change jobs, and you don't have the new decision maker's email, unless you call to ask for it. An email marketing agency calls routinely to verify customers and prospects and add new contacts.
CRM management: A specialized email marketing agency will assist you in integrating your email marketing strategies with your CRM (customer relationship management systems). Doing so will help you store your customer information, segment them into smaller groups, and maintain contact with them.
Personalized reports: A good agency will provide you with real time information about your email marketing campaigns. This data helps you refine your overall business strategy, since you'll know which types of customers are looking at different products and services.
Lean on the Best
Email marketing is one of the best ways to boost sales and grow your business. And if you're going to invest resources into building an email marketing strategy, then it's best to rely on the experts and outsource the job to an email marketing agency in Chicago.
Contact Winsby Today!